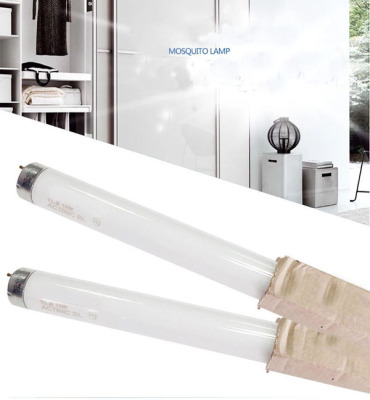 T8 BL Lamp:
Install the lamp in fixture
1. Press the switch ON: both lighting and insect killing functions are active.
2. Press the switch ON and press it OFF again right after: the lighting turns off and only the blue LED lights will be on.
3. Press the switch again: the device is completely off.

Features:
(1). White ,Warm White for choice .
(2). Save 85% energy than the traditional lights, and much cost for the frequent replacement of traditional bulbs.
(3). Real green product: soft light; no UV and IR radiation; does not contain lead, mercury and other pollution elements.
(4). With high performance-cost ratio.
The Insect Killer Lamp can be an effective, safe, and clean method to kill insects. mosquito killer lamp uses 60HZ frequency and blue light from a special light tube that emits ULTRA-VIOLET RAYS to attract insects such as mosquitoes, flies, etc., and the high voltage of the metal grid will kill these insects.Uses physical methods (appearance) to attract and eliminate insects. No noise, no chemicals, no fumes, no smell, so it is harmless to your health and when you sleep.. it will be in room. Kitchen. Anywhere.